When you ship your goods with Freight Rush Logistics you can be sure they are in good hands.
Freight Rush Logistics offers the most reputable and professional Local Delivery Service, and short distance haul in the Dallas/Fort Worth Texas area. Family owned and operated, we strive to make your freight shipping personable and worry free.
Fast & Reliable Service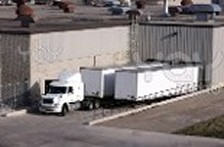 Count on the experts at Freight Rush Logistics to provide the highest standards of service in the industry and help you avoid pitfalls down the road. Freight Rush Logistics specializes in providing prompt and professional service for all your Local Delivery, Short Distance hauls. Each member of our team is here to serve, and provide you the peace of mind so you can focus on running your business.
Choose Freight Rush Logistics, for all of your Local Delivery and short distance hauls in Dallas/Fort Worth Texas, and take advantage of our unbeatable prices and excellent customer service.
Contact us at (469) 685-8220 to book your order now.