Freight Rush Logistics is a full waerehousing facility offering on-demand freight carrier that is handled by its affiliate Today's Delivery Service with concentration on bobtail and tractor trailer services in the Dallas-Fort Worth Metropolitan.
We deliver the promptness and provision of an accelerated messenger while fulfilling our truckload and less truck load specialization. Ship your goods with us and get a relaxed mind to focus on your business.
Freight Rush Logistics offers the most in warehousing Cross Dock, and professional Local Delivery Service. We are family owned and operated, and strive to make your freight shipping and storage personable and worry free.
469-685-8220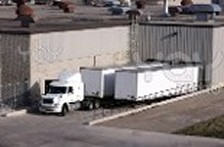 Count on our expertise to provide the highest standards of service in the industry and help you avoid pitfalls down the road. Each member of our team is here to serve, and help you maintain a peace of mind as we store and haul your products, so that you can focus on running your business.
Choose Freight Rush Logistics, for all of your Local shipping needs, and take advantage of our unbeatable prices and excellent customer service. We operate up to date vehicles, and our straight trucks are equipped with heavy duty lift gates.
We will soon be moving into a more spacious warehouse facility so that we can store more of your products as well as cross dock and distribute available freight. We can facilitate your storage overflow and freight movement with our wide range of services designed to meet your desired needs in freight handling, movement and management.
Contact us at (469) 685-8220 to book your order now.